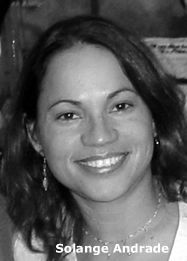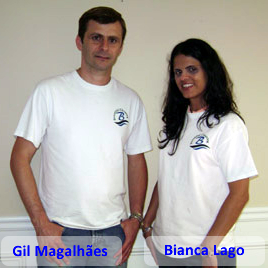 Thank You!
(404) 671-9592

Hi! Looking for a reliable house cleaner? Look no further. You found me. I am a loving caring mother of 2 beautiful kids (a girl and a boy). And you will attest that whenever you have a chance to meet me in person. Call me today for a free estimate: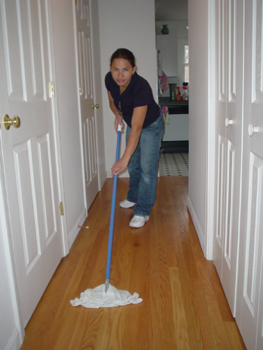 Mopping floors since 1999, I know the tricks of the trade. Believe me, a house cleaner "must" know the intricacies of cleaning floors. Did you know that you are "not" supposed to use Pine-Sol in your hardwood floors? Read more here.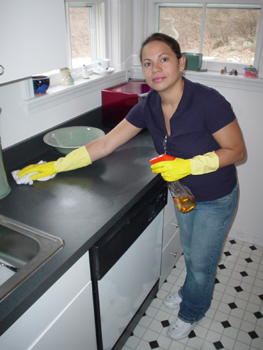 Your counter tops should be thoroughly disinfected regularly. Please let me help you with that.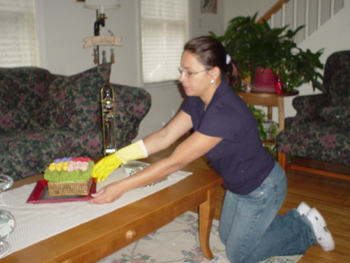 I will be so careful with your house. I know the emotional feeling your have for your belongings. They are not "things". They have a history in your life, and I respect that.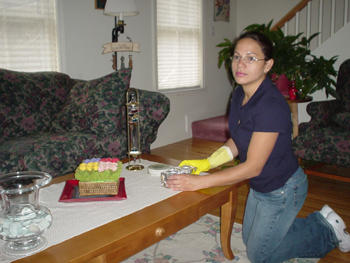 I'll remove dust from each and every item. A dust-free house has less propensity to allergies and indoor pollution.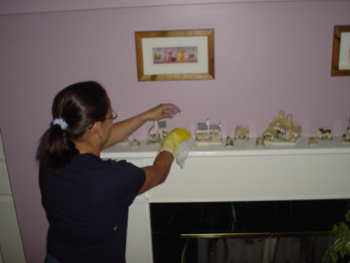 I don't like to bash other house cleaners that I've worked with in the past. Although, in general, they treat the ornaments carelessly. I am the opposite. A client of mine once told me: "I've got this item from my grand grand grand mother". Could you imagine that? How much does that cost? Priceless.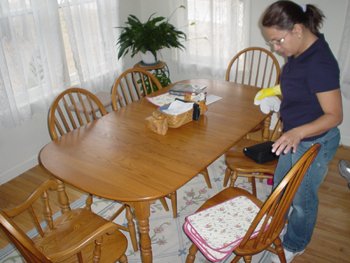 When your table is cleaned, it's cleaned thoroughly.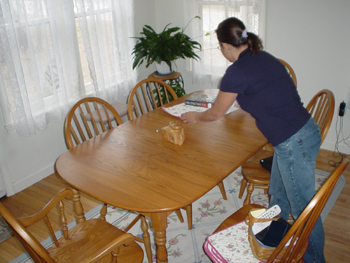 Every item will be removed from your table.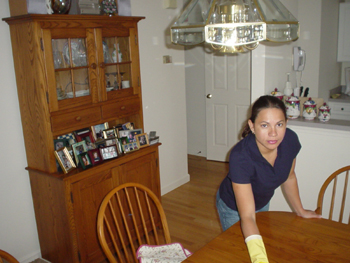 And it will be cleaned. And you can trust the surface is completely cleaned.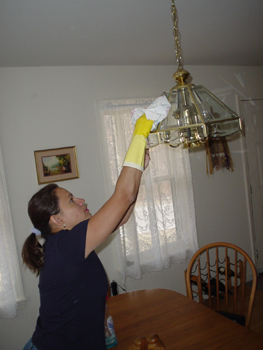 Chandeliers accumulate a lot of dust. They will be dust-free and ready to show its beauty whenever you give us a chance to clean your home.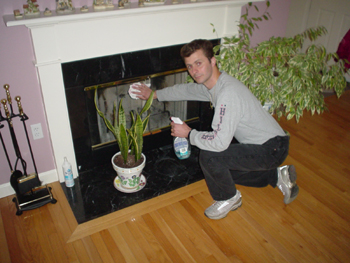 From time to time my husband will help me to clean your place. He's so enthusiastic about cleaning. He's also so detail oriented.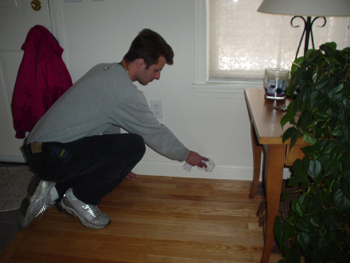 Your baseboards will be so well cleaned that your will house look "brand new" again.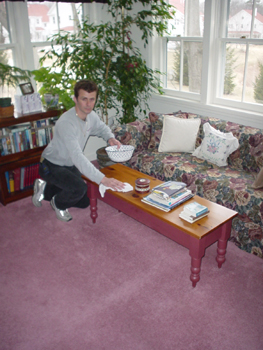 Let us make your house your base to regain energy to face the challenges of life. Nothing feels better than a deeply cleaned home.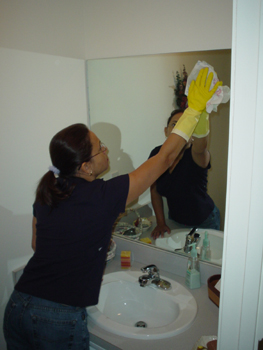 Not all house cleaners can take care of mirrors the way we do. There are special ways to treat a mirror in order to achieve total cleanness, streak-free look. One clue: proper cleaning material + a special technique done by your hands.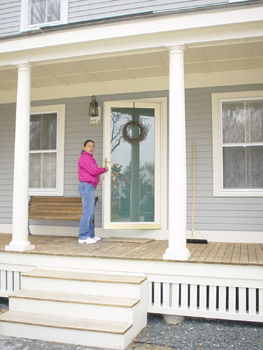 You can rest assured you can leave your keys and alarm code with us. When you come back home, you will find a home that you will feel great in it. We have dozens and dozens of references that you can talk to. We are authorized to live and work in the US. And last, but not least, cleaning is what we do best. When selecting a house cleaner in the Greater Atlanta Area, pick one that you can trust.

Thank You!

Solange Andrade
(404) 671-9592
"

EXPEDITIONS TRAVEL
615 Colonial Park Dr Suite 203
Roswell, GA 30075

Date 10/08/08
To Whom It May Concern:
Reference for RELIABLE CLEANING SERVICE

Gil and Solange Andrade have proved to be the most reliable and effective Cleaning Company. They are professional and efficient to work with and very well-Organized.

The contribution to all areas of our company has been much appreciated.

I believe that Gil and Solange will make a valuable addition to any organization that needs the best cleaning service.

We deeply recommend their Company without hesitation.

I would gladly answer any request for further information.

Sincerely,
Francisco Meloneto
Expeditions Travel | Managing Director
francisco@expeditionstravels.com
Phone: (678) 218-1800
Fax: (678) 218-1804